Police Department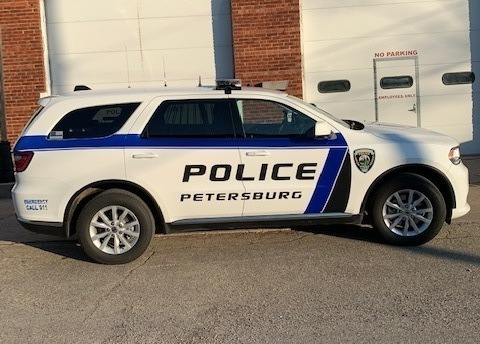 The City of Petersburg Police Department is committed to making a positive difference in the lives of our citizens through professionally supported and trained police officers. Officers strive to provide an environment that will allow citizens to live and work in a safe and secure community.
Police Chief - Michael Nichols
Assistant Chief -
Officer - Seth Davis
Officer - Dawson Farley
Officer - Michael Dosier
The Petersburg Police department Office is located in City Hall
Non Emergency - (217) 632-7137
Fax - (217) 632-4342

Office Address - 122 S. 6th Street
Petersburg, IL 62675
Mailing Address - P.O. Box 139
Petersburg, IL 62675
email - petersburgpd@casscomm.com

If you are witnessing a crime in progress or are experiencing an emergency, please dial 911.
Door to Door Solicitors Ordinance click here
Door to Door Solicitors Application click here
Petersburg Police Department Employment Opportunity